2018.8.15
Spanish Jewelry Artist《marta boan》Interview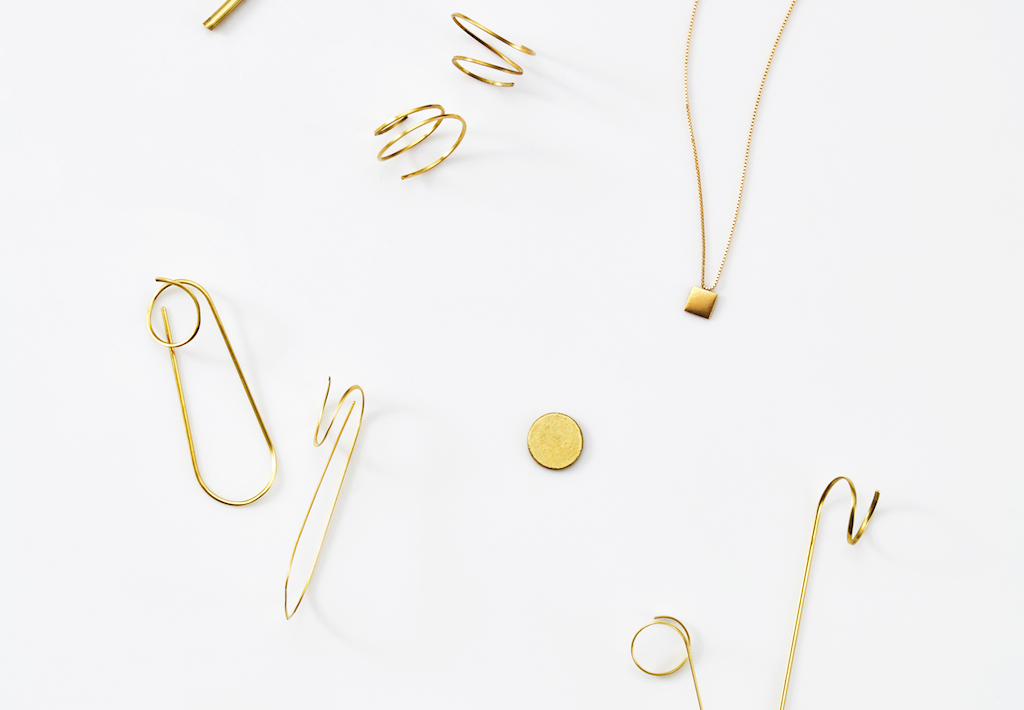 Spain-based jewelry artist Marta Boan is now one of the famous artist attracting attention all over the world. In her exhibition this summer, held first time in Tokyo, she launched the new collection "FACT".
Now, we'd like to approach the charm of Marta herself.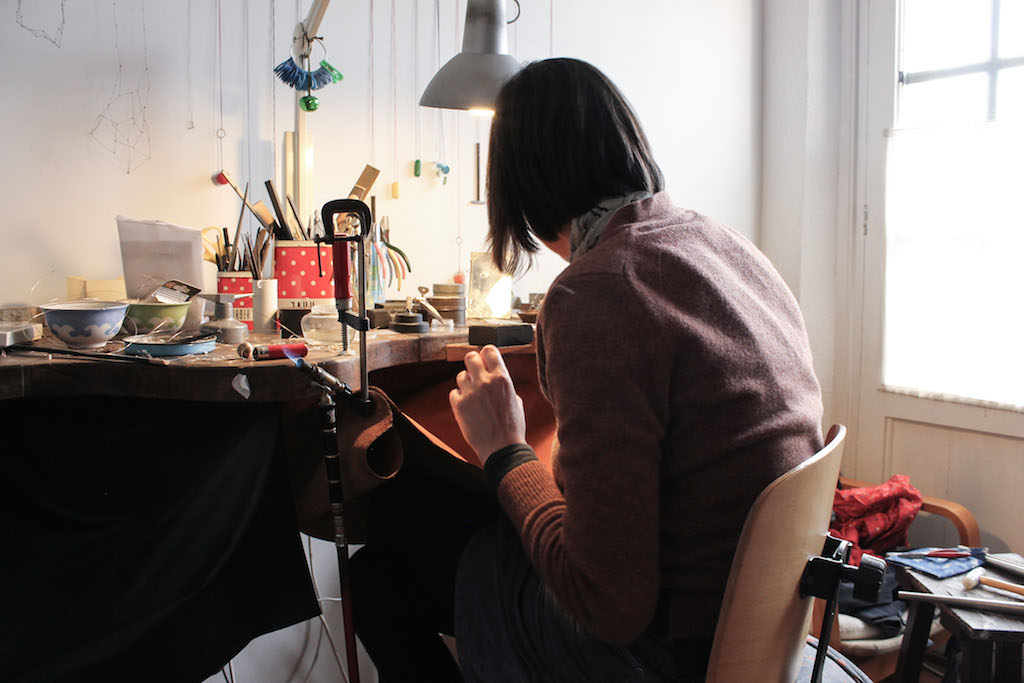 JJ:
I've heard that you used to study sculpture first. When did you start becoming interested in jewelry?
Marta:
I studied Find Arts in Barcelona University, I have felt always closer to 3D than 2D, so, finally I finished up in sculpture. But I have found always sculpture too big. So, when I got into jewelry I realized that size suits better on my control area. Then, I took the chance to do my Final Project studies in Estonian Academy of Art. There I was free to work with minimum size, there were not limitations. It was when I started min.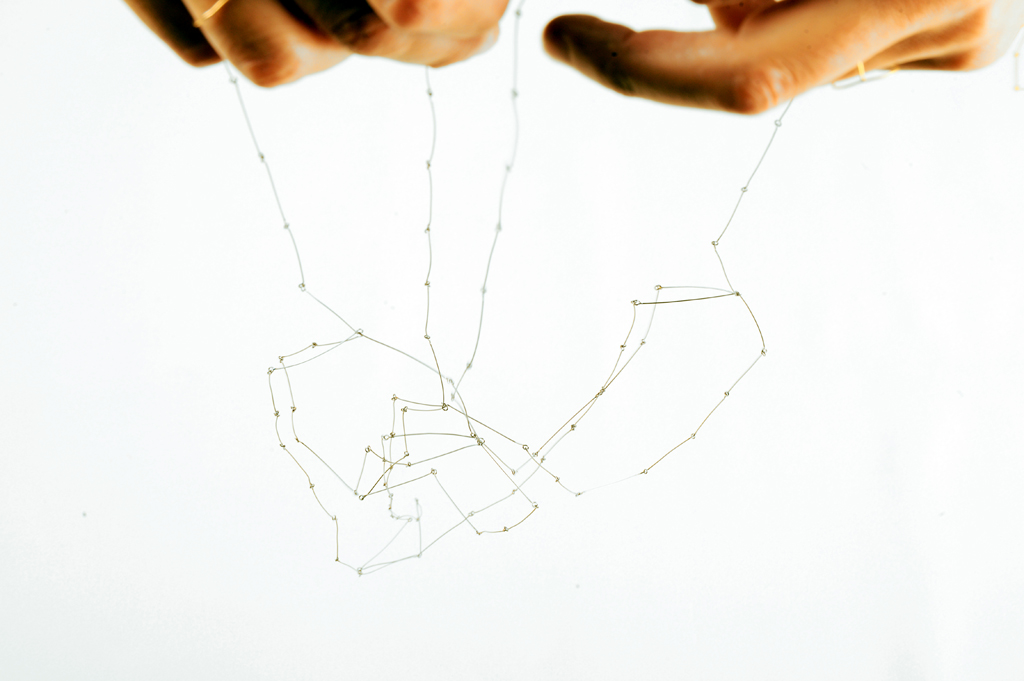 JJ:
Why did you decide to become a jewelry designer?
Marta:
On my middle twenties I crossed the ocean to Latin America for a year. I travelled from Mexico to Brazil by land. As a way of living, I became craft worker, I did necklaces, earrings, rings… they were made by seeds, threads, bones, small crystal pieces, silver wire…
When I went back to Barcelona I enrolled to Jewelry studies to learn the profession. I loved to learn how to work with metals. I found the process of transforming the metals so fascinating (I still do), with my hands I could build up something that wasn't before.
JJ:
What was your childhood like?
Marta:
From childhood I liked to discover things, I still do, maybe now it can be like when you are walking in the streets of Tokyo and suddenly I see something that give me a smile. I think with jewels is the same. I like to make that others discover things (jewels).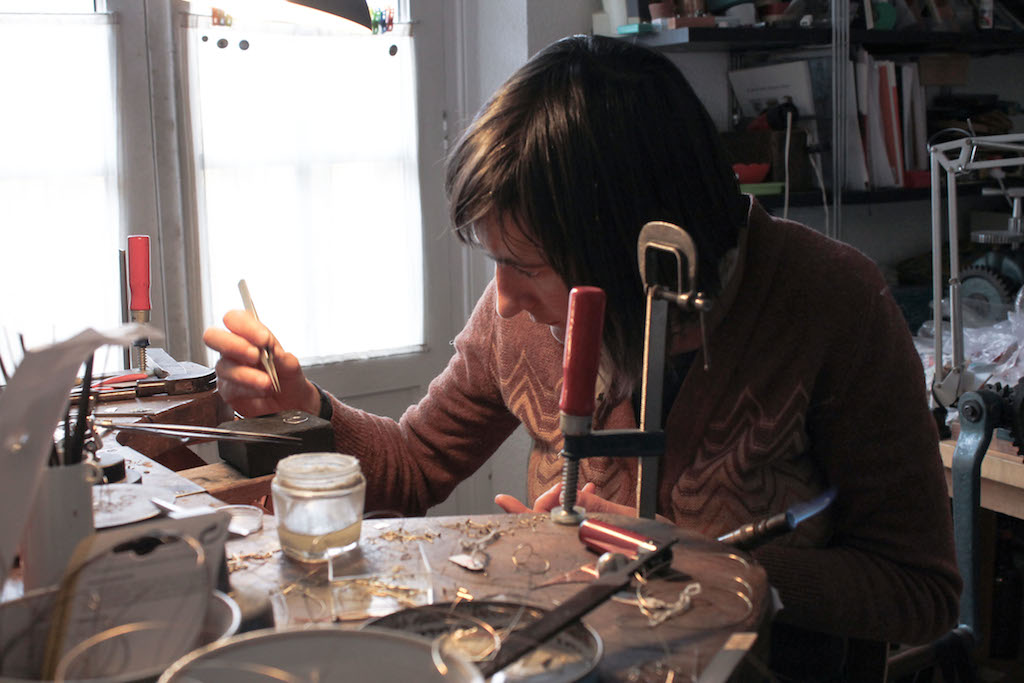 JJ:
I think you really like traveling. Why? Is that because you will get some good inspiration?
Marta:
Yes, I like to be in a new place to see other cultures. I get very curious of how other people live. Because of that I'm really into meeting people from places where I travel. Then it comes also that I see myself in a different place, without all things from my life in Barcelona, we are also how other see us, so, I like to make interactions with people from other places to see how I can be. I'm the same person, of course, but somehow I learn things from myself through other people meetings in new environment.
JJ:
Who are your favorite artist and designer?
Marta:
Somehow I like most conceptual art, but it should be also aesthetic like Eva Hesse, although she died young I love the way she was living her art & life, all together.
About design I remember I was shock when I knew about Dunne & Raby, they use design to create fiction or possible situations that they imagine that could be. I went to one of them conferences and I couldn't stop thinking how jewelry could work so well in creating situations. Then I realized that, in my own way, I already work on that with projects like Useful.
What gets me to be attracted about creation is also how to make things and playing with them collaborate to change reality, somehow it transforms in something new. We make new vision of what reality is. But what is reality? Where are the borders of reality and fiction? Thinking on that it comes to me a great writer that plays between reality and fiction, I love Roberto Bolaño literature.
JJ:
What's your favorite material?
Marta:
Usually I like to play with the minimum size, then gold fits perfectly for many of my designs. I also like titanium. Both of the metals are strong enough to work in small scale, but their density is very different. I have chosen both of them for min., Polimin or Useful pieces, projects that show the minimum in the scale as well as the treatment of the metal. However in Fact titanium is too light for its designs, then, at the moment, I have used only gold for all their pieces.
JJ:
What's the most important thing for you to make the jewelry?
Marta:
I am interested in living the creative process. I start with a concept. From it, then, it become the dialogue with the matter. But it is also important to add that my pretension is to make beautiful jewels, so, aesthetics is one important part of my process. And also, at the end I want to wear them. I like the action of wear jewels to find singularity inside the totality. I adore the power of communication that a jewel can transmit.
JJ:
Please tell me about your new collection, FACT.
Marta:
Fact is a collection made especially for Exhibition in Gallery deux poissons. When I received invitation from the Gallery for an Exhibition I was so happy about it. I'm glad about it because it signified a challenge. It will be my first solo exhibition in Japan, so, I took the chance to create a extremely simple collection.
In Fact I wanted to reduce the matter to a simple treatment to not be distracted with superfluous things. Fact is in fact a matter transformation. As it is commune in my work there are constant and variable rules that somehow are possible to see observing the detail and somehow are hidden.There is a game between what we see and what we think we see. I'm interest to show that we see only what we recognize.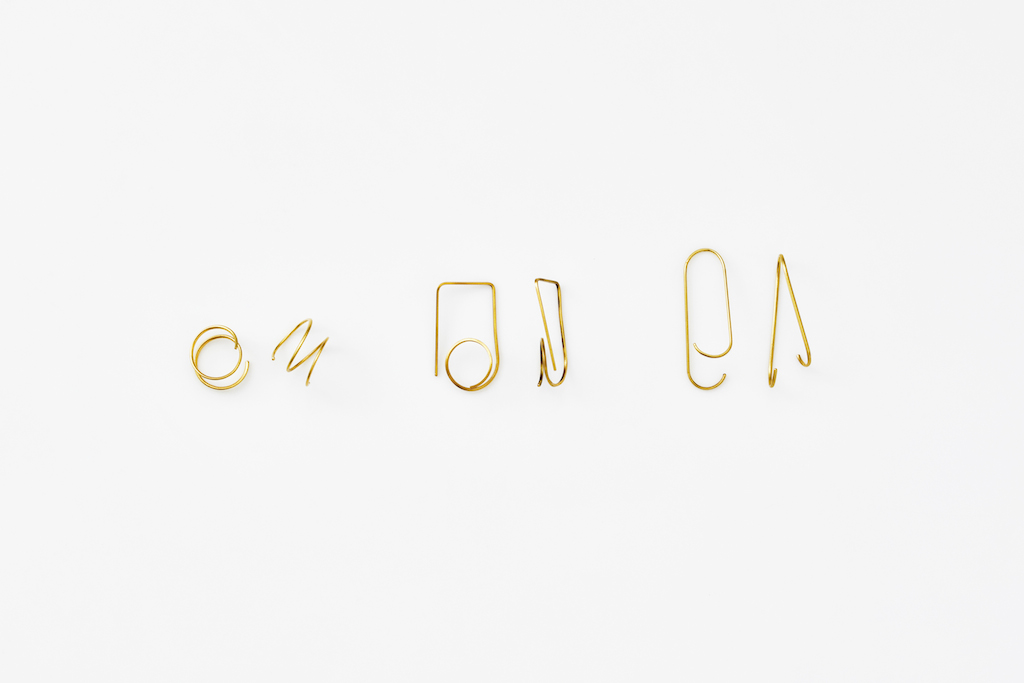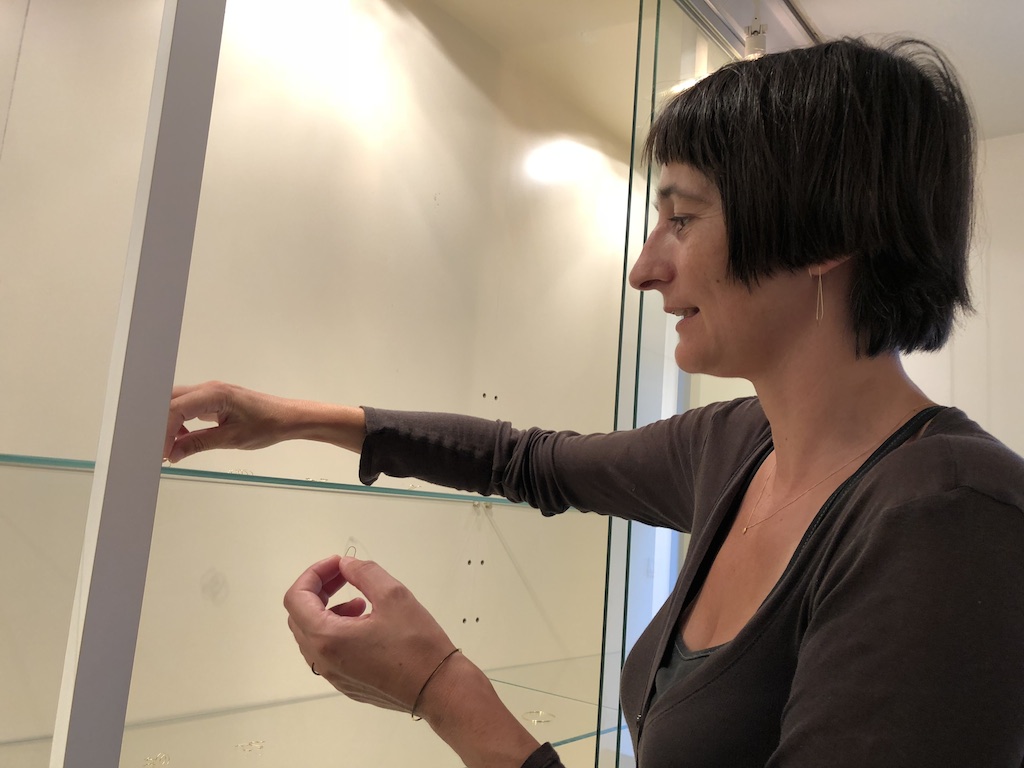 JJ:
So, would "transformation" be the key ward for your creation?
Marta:
Yes, somehow I see that my interest about traveling is same than my interest of creation. I didn't make a correspondence until now but it has sense. In my opinion to work with a concept behind means to look for the hidden part, the invisible one. As Zen says we are always changing. Somehow, slowly we are transforming but it will depends of what we choose and of what we let go. It works in life and creation as well.
---
EXHIBITION "FACT"
date:2018.8.25 sat. – 9.9 sun. 12:00-20:00 ※monday closed
venue:gallery deux poissons
address:1F 2-3-6 Ebisu, Shibuya-ku, Tokyo, JAPAN
URL:http://www.deuxpoissons.com
tel:03-5794-0451
---
PROFILE
marta boan


Jewelry Artist / Born in 1976 at Barcelona Spain.
Web site | http://www.martaboan.com
---
Text by Yoko Yagi