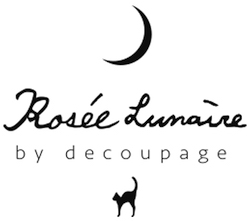 Rosée Lunaire(ロゼリュネール)はフランス語で「月の露」という意味のブランドです。
デザイナー太田は学生時代に彫金を学び、後に神戸のアンティークジュエリーショップ「デコパージュ」のバイヤーとして世界中を旅しました。真珠や、ローズカットダイヤモンド、ヨーロッパのアンティーク・ビンテージ素材(サフィレットガラスなど)を使い、長年のアンティークバイヤーとしての経験を生かし、未来のアンティークになるようなジュエリーを制作しています。
アンティークジュエリーをリソースにしたデザインと、日本の彫金技術を組み合わせて生まれたジュエリーです。夜だからこそ輝く、月や星のような存在となるようなジュエリーになりますように。
Rosée Lunaire is a brand name that means "moon dew" in French.
Designer Ota learned how to make silver jewelry when she was a student, and later traveled around the world as a buyer for the antique jewelry shop "decoupage" in Kobe. Using pearls, rose cut diamonds, and European antiques and vintage materials (such as saphiret glass), we create jewelry that will become the antiques of the future by making use of many years of experience as an antique buyer.
The jewelry is created under the inspiration of antique jewelry and with Japanese goldsmith technique. We would like to create jewelry like the moon and stars shining at night.
Official Web Site
Stockist