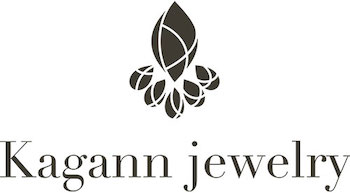 「大人のカラフル」と「大ぶり」が特徴の天然石&パールジュエリー。
元・旅行雑誌のライターであるデザイナーCHIEが、ニューヨークを訪れたことをきっかけにジュエリー の制作に着手。各地を旅する中で得たインスピレーションと、「こんなものがあったらいいな」という想いを融合させた。
その中から生み出されたジュエリーは、どれもカラフルで大振りで自由気まま。なのに、身につけると肌にすんなり馴染み、女性のスタイルを美しく魅せてくれる。
※Kagannとは、日本語で「花のように美しい顔」という意味を持つ「花顔(かがん)」に由来している。
"The colorful and voluminous jewelry created from gems & pearls."
Kagann Jewelry was launched by the designer "CHIE", a former editor of a travel magazine.
CHIE's unique designs are inspired by her own experiences and impressions through her trips around the world including NYC, and the essence of variety of cultures & beauties can be found on.
Her jewelry is colorful, voluminous and playful yet exquisitely wearable to be a part of your daily life.
Kagann always makes your life more special & precious through jewelry that is your personal item.
The name of "Kagann" means the beautiful face like a flower in Japanese.
Official Web Site
オンラインショップ