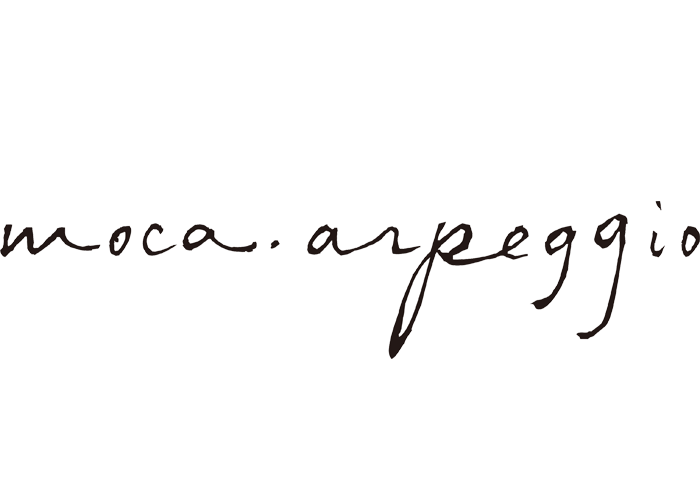 moca.arpeggio
繊細さが印象的なブランド『moca.arpeggio』
アルペジオ=ハープを奏でるように、和音を1音ずつ弾く演奏方法。 和音に深みを与え、優美に飾り、時に儚く、時につよく表情を変化させる。
身につける人に、アルペジオのような心の変化を感じてほしい。 日々の生活に素敵な変化を。そんな想いから生まれました。 細いワイヤーやチェーン、有機的な曲線のモチーフが多いのが特徴です。モチーフを連続させたり、アシンメトリーで不安定なバランスに構成することで、女性の強さや儚さを表現しています。
"moca.arpeggio" is the brand with impressive daintiness.
Arpeggio = A playing style which plays the chord sound by sound like playing the harp. It gives deepness to the chord, decorates beautifully and changes expression sometimes strongly and sometimes fleetingly.
I hope that the person who wears our jewelries feels the spiritual change of the self like arpeggio. My jewelry was created from such thought and the hope for the enchanting changes to occur in the daily lives. The jewelries have a characteristic of using a motif of thin wires, chains or organic curb lines. I express the strength and weakness of woman by arranging those motifs in series, or forming them asymmetrically and unbalanced.
ホームページ
VIEW MORE