Korat Works
Korat Worksは「身に着けてもジュエリーボックスに飾っても楽しめる」をコンセプトにジュエリーを制作しています。
洋彫りの技法を用いて、デッサンや絵を描くようにパールや金属に絵柄を彫り入れています。
身近なものやシックな絵柄をテーマに、身に着けた人の気分のスイッチになってほしいと考えています。
デザインから制作まで一貫して行い、日本の繊細さと洋彫りの華やかさを併せ持つ作品を目指しています。
Korat Works produce jewelries under the concept of "the jewelry you can both enjoy by wearing it or by displaying it in the jewelry box".
Using the technique of tattooing, we engrave designs on pearls and metals like drawing or painting picture. Themed on familiar things or chic designs, we hope our jewelry to be the switch which changes emotions of the person who wears.
Totally engaged in from designing to production, we aim for making jewelry with both Japanese delicacy and gorgeousness of tattooing.
ホームページ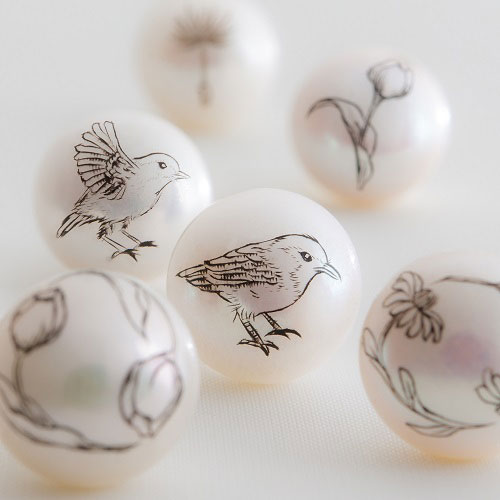 VIEW MORE