JUTIQU
JUTIQUは『Everyday Chic』をコンセプトにしたコンテンポラリージュエリーブランド。
シグネチャースタイルは、アクリルにパールを閉じ込めたスタイル。タイムレスなコンテンポラリーさとデイリーライフでの使いやすさの融合を追求し、レイヤーコーディネートが可能なデザインが特徴です。
身につける方のセルフエディットでいろいろな表情を見せるデザインはJUTIQUスタイルの魅力の一つです。オリジナルなコーディネートを見つけにぜひ遊びにいらしてください。
JUTIQU is the contemporary jewelry brand with the concept of "Everyday Chic"
Its standard style is which pearl is trapped into acryl. Seeking for the best balance of timeless contemporary style, and the usefulness in daily life, my design can be coordinated in a layer.
One of the attracting point of the style of JUTIQU is its design, which shows many expressions depending on the self edit of person who wears. Please enjoy finding your original coordination.
ホームページ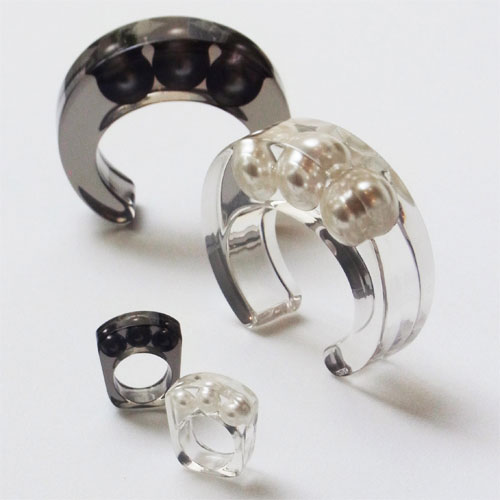 VIEW MORE