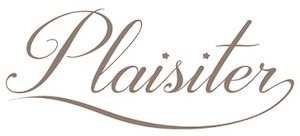 たおやかで優美な佇まい、手の届く毎日の贅沢「Gentle & Luxury」をコンセプトにファインジュエリーを制作。ブライダルリング、ベビーリング、名入れペンダントなどを中心にシンプルで上品さを感じさせるコレクション。
PLAISITERとはフランス語のplaisir(喜び)と palpiter(脈動する)を合わせた造語です。「わたしたちの命は星のように一生懸命瞬いている。存在している喜びを分かち合いたい。」という願いを込めてブランドネームが生まれました。
「ジュエリーは自分を語れる自分史となる」という想いの下、何十年先も愛でられるようアンティークのオマージュのような作品をお作りします。
We produce fine jewelry with the concept of "Gentle & Luxury", which has a graceful appearance and a little extravagant that you feel every day.
The collection includes bridal rings, baby rings, personalized pendants, etc.
PLAISITER is a coined word that combines the French words "plaisir" (joy) and "palpiter" (pulsing).
The brand name was born with the wish that "Our many lives are blinking like stars, so we want to share the joy that we are just living."
Based on the idea that "Jewelry will be your own history of understanding who you are.", we create works that are reminiscent of emotional antiques and that will be loved for decades.
Official Web Site
オンラインショップ