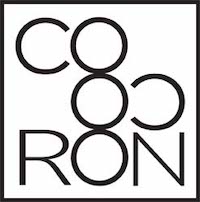 見る 楽しみ。
身に纏う 喜び。
輝く 幸せ。
今「在る」私の輝きが心豊かな人生を彩り、未来の私の輝きへと紡いでいく。美しく、繊細で、洗練された小さな輝きが心をときめかせます。心を込めて作られたフォルムは身に付ける人を想い、作られているため、肌に馴染み、手仕事の優しい温もりを感じられます。どこから見ても楽しめるデザインと美しい細工は身に付ける人に驚きと発見を与え、心華やかに輝かせます。 
コロンコロンと…蚕が繭を紡ぐように。
コロンコロンと…幸せを紡いでいく。
COCORONは女性の輝きを大切に、人生を彩るジュエリー作りをしています。
Pleasure of looking. Joy of wearing. Happiness of giving off a brilliance.
Brilliancy that resides inside me now would light up my enriched life and will weave the brilliancy of myself in the future time. Beautiful, delicate and sophisticated small sparkles will make your heart race. The form made with the greatest care is made only for person who wear, so that it will blend seamlessly into your skin and you can feel the gentle warmth of the handwork. The Design which you can enjoy seeing from all directions, and beautiful workmanship will bring astonishment and discovery to the wearer and brighten up her mind.
As if the silkworm weaves the cocoon, we weave happiness. COCORON cherishes brilliancy of women and creates jewelries that would add colors to life.
Official Web Site