SHUN OKUBO
SHUN OKUBOはフランス・パリでファッションデザインに携わったデザイナーが創業したジュエリーブランドです。
一貫して"都市の女性のためのジュエリー"というコンセプトを掲げ、荒々しさと洗練を併せ持った独創的なデザインが特徴的です。
あえて真珠を隠すようにゴールドのプレートが取り付けられたピアス"BEHIND THE MASK"や、ゴールドにブラックロジウムのコーティングを施し言わば"影をデザインした"ネックレス"ECLIPSE"、など現代的でありながらドラマティックなアイテムがラインナップされています。
2014年には東京・中目黒に旗艦店がオープン。
SHUN OKUBO is the jewelry brand founded by the designer who engaged in fashion designing in Paris.
Under the consistent concept of "the jewelry for woman in urban area", it is characterized by its creative design with both wildness and elegance.
Like the earring named "BEHIND THE MASK" with the golden plate located dare to hide pearl behind, or, like the necklace named "ECLIPSE" designing shadow by coating black rhodium on to the gold, modern and dramatic items are lined up.
Flagship shop opened in Nakameguro Tokyo in 2014.
ホームページ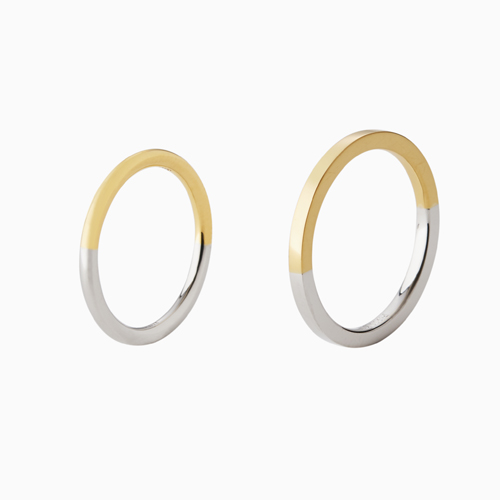 VIEW MORE