LOOP&BOX
最小限の素材からなる、近代的で独特な形状をしたパーツ。
それらは一見意味をなさないように見えますが、ひとのかたちに組み込まれることにより最大限の個性と印象を生み出します。
LOOP&BOXの作品は大量生産をせず、私自身が一点づつ切り出しから仕上げまでを丁寧に行います。何故ならデザインの要素が少ないアイテムほど、その存在感を裏付けるものは一見してわからない程度の細やかなディテールの積み重ねとそれを再現できる精密な技術とい考えているからです。
Modern and distinctive shaped parts that produce maximum individuality and impression from minimal materials and motifs.
Although they seem to make no sense at first glance, but it is a composition that is completed only after being included into a human molding.
Products of LOOP & BOX do not use pushing molds and casting at all, and work on for all from cutting to finishing myself. Because the element that supports the presence of minimalist design is precise technique that can stack invisible details and reproduce it.
ホームページ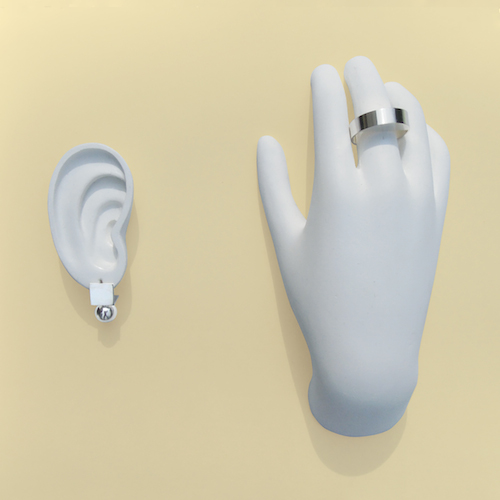 VIEW MORE